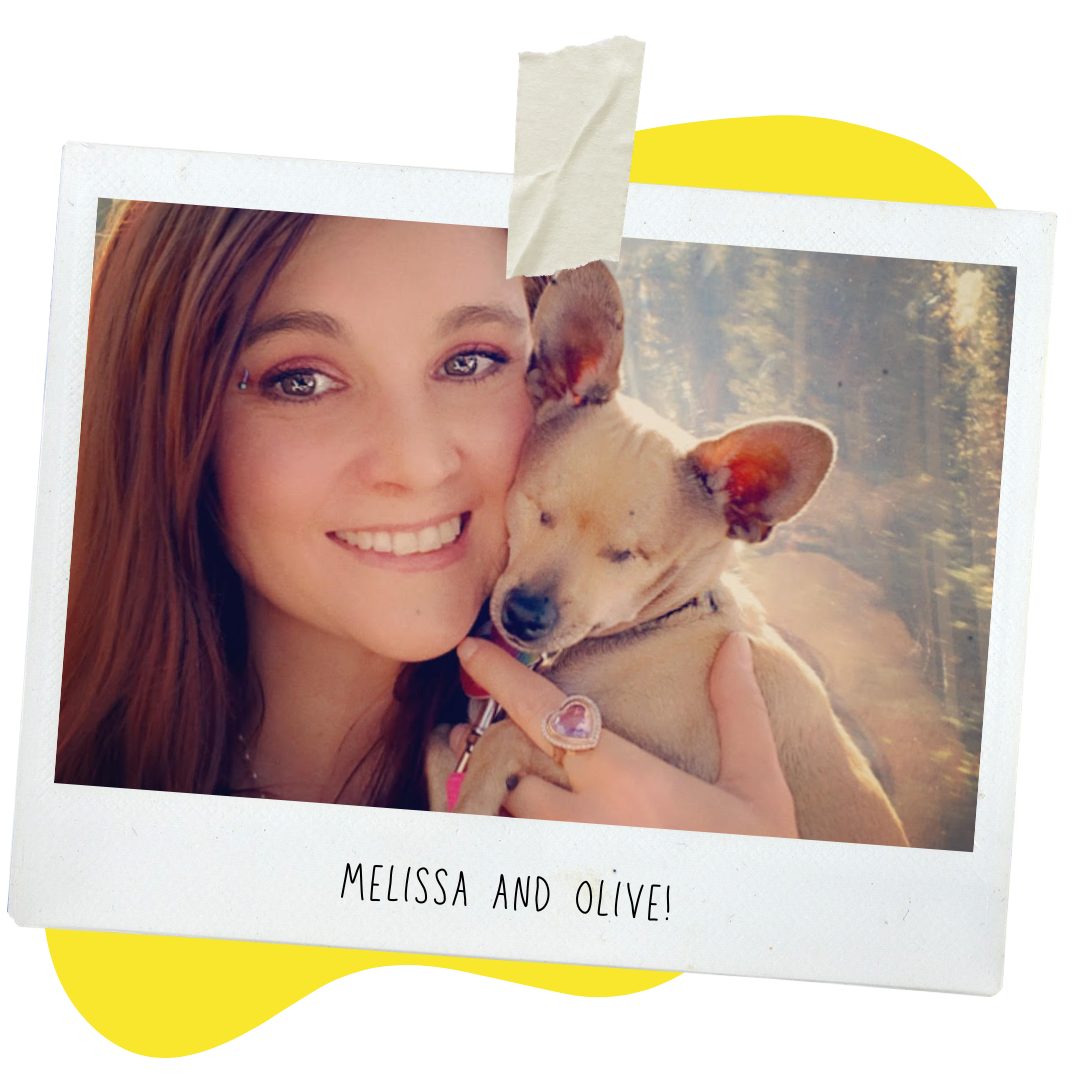 Finding that forever home is the highest mission of rescue organizations and shelters. It's a mission made more challenging when the animal comes with special needs. For rescues like Olive, however, the story of finding her forever home meant finding a very special person.
Melissa Salyers' bond with dogs began when she was young. In high school and college she would walk other peoples' dogs and dog sit for them. Her senior thesis was a paper on dogs in the media. When Melissa moved to Albuquerque in 2006, the only job she could find was in a kennel. At the kennel, Melissa worked in the daycare yard and looked after dogs who needed special food or medicine.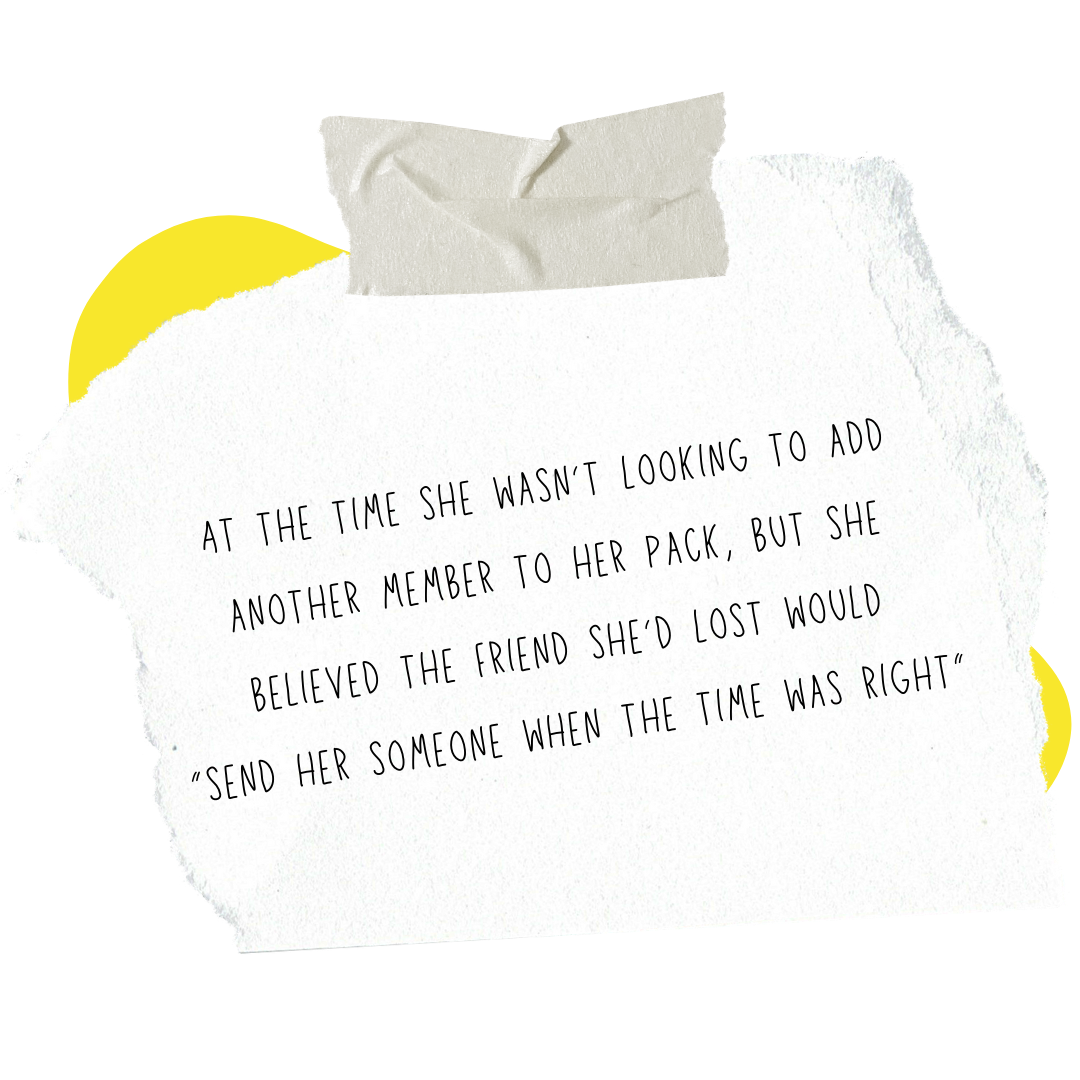 The job sparked the desire to have her own doggie daycare. Looking to hone her skills, she went to Oregon for special classes in pack management training. After her move back to Farmington, the dream of having her own daycare came true when she opened Canine Castle in 2008.
Last year Melissa added a very special friend to her home. She'd lost a seventeen-year-old chihuahua in December. At the time she wasn't looking to add another member to her pack, but she believed the friend she'd lost would "send her someone when the time was right". From a friend on social media she learned about Olive.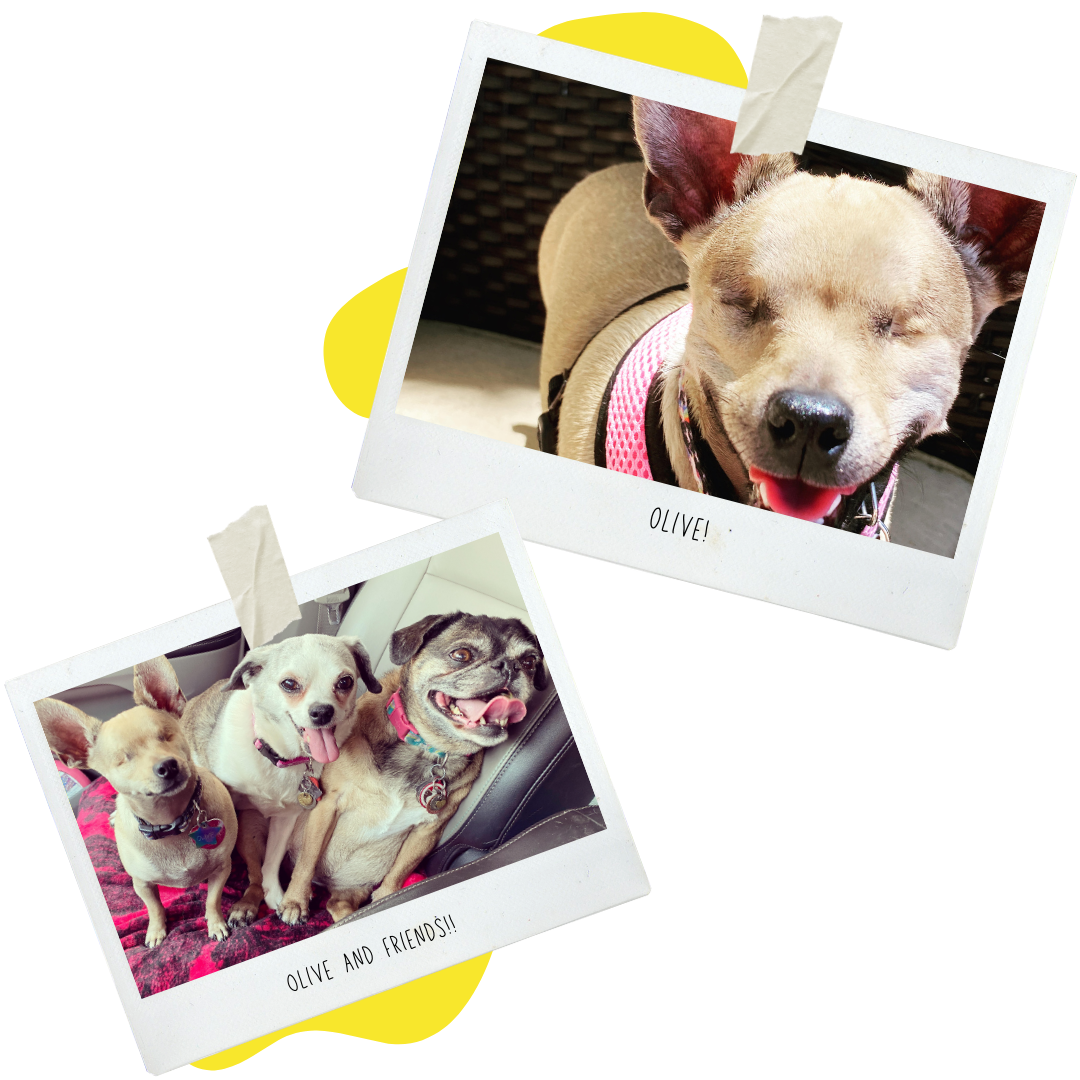 Both of Olive's eyes had been removed, leaving her needing a friend who would be patient with her adjustment. Olive had been rescued by a group called Tootsies Vision that specializes in working with blind and vision-impaired dogs. Melissa wrote them and made arrangements to bring Olive into her home.
Melissa credits the ease of the adjustment to Olive, whom she says is "fearless". Over time Melissa has learned to give Olive a chance to do things because "she's more capable than I thought she was." Sounds help Olive make her way around. If she can't find a toy, Melissa will tap it on the floor so she can follow the sound. She does the same with Olive's food and water bowls. If she can't find Melissa, Olive has a special bark to call out to her friend and Melissa answers her.
The only real accommodation she and her husband have had to make for Olive is not to move the furniture or leave something big in a place it doesn't usually stay. According to Melissa, "it's rare she runs into anything. I think she can sense when something's in front of her." Olive's also adjusted to the rest of the dogs in the house. They help her out, playing with her and "mothering" her. Melissa says they are like Olive's own seeing-eye dogs.
Thanks to her experience with Olive, Melissa is quick to encourage others to consider a pet with special needs. She says there isn't as much difference or need for adjustment as some might think. "Blind dogs can still go for walks or hikes, you just have to watch out for them a bit more on the trail." And the love Olive has brought to her life is more than compensation for a little extra care.
Small pups like Olive
like to chew too!