Hey there, Bullibone Fam!
The spinning bone craze we started last year is about to get much bigger! After hearing the howls of all larger-than-average-pups and we've answered the call with a new size of Spin-a-Bone.
Our new JUMBO Spin-a-bone is ready for takeoff! 🐾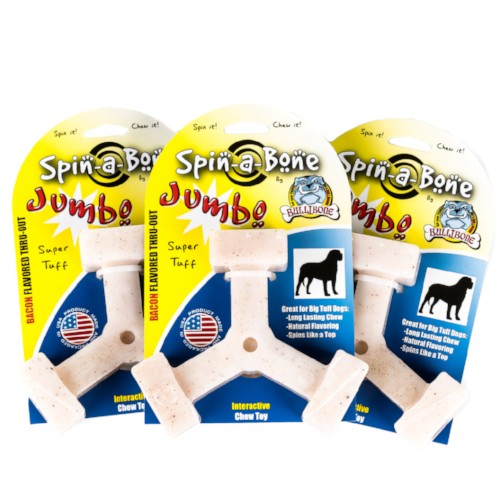 These new Jumbo Spinners are available now on Amazon but orders are going quick! Get yours now and don't miss out. There is more news coming soon and extra special treats in our monthly newsletter.
Don't miss out on all things Bullibone and tips on how to keep your pups happy and healthy.
And if you're ready to try our new jumbo Spin-a-Bone along with the Bullibone and Treat Trap, get your Bullibone Sample Box now (you can get 30% off by clicking here).
Happy chewing Bullibone fam! 🐾