Description
LONG LASTING CHEW TOY: Spin-a-Bone is a long lasting, ultra-satisfying chew toy to engage your dog and satisfy their chewing needs!

BACON and PEANUT BUTTER FLAVORES: Permeated with real bacon to keep your dog happy and satisfied.

IMPROVES ORAL HEALTH: A fun, interactive toy that helps improves your dog's oral hygiene and saves you money on their dental bills.

TRIGGERS NATURAL INSTINCTS: This spinning dog toy is a fun way to engage your dog's hunting, chasing, and playing instincts

100% SATISFACTION GUARANTEE: Spin-a-Bone comes with a 100% satisfaction guarantee for you and your dog, or your money back.
The Spin-a-bone is a super tough nylon chew bone that spins like a top (or fidget spinner).
Made with real bacon and the same safe nylon as the original Bullibone, chewing Spin-a-bone reduces tartar and plaque to freshen your dog's breath by maintaining healthier gums, an important component of good canine dental hygiene.
DOG'S LOVE THE SPINNING ACTION
Simply place the bone on a flat surface and give it a whirl! The spinning action triggers a dog's natural hunting and chasing instincts and makes them feel rewarded once the bone is caught. Spina-Bone is designed to fit most dogs.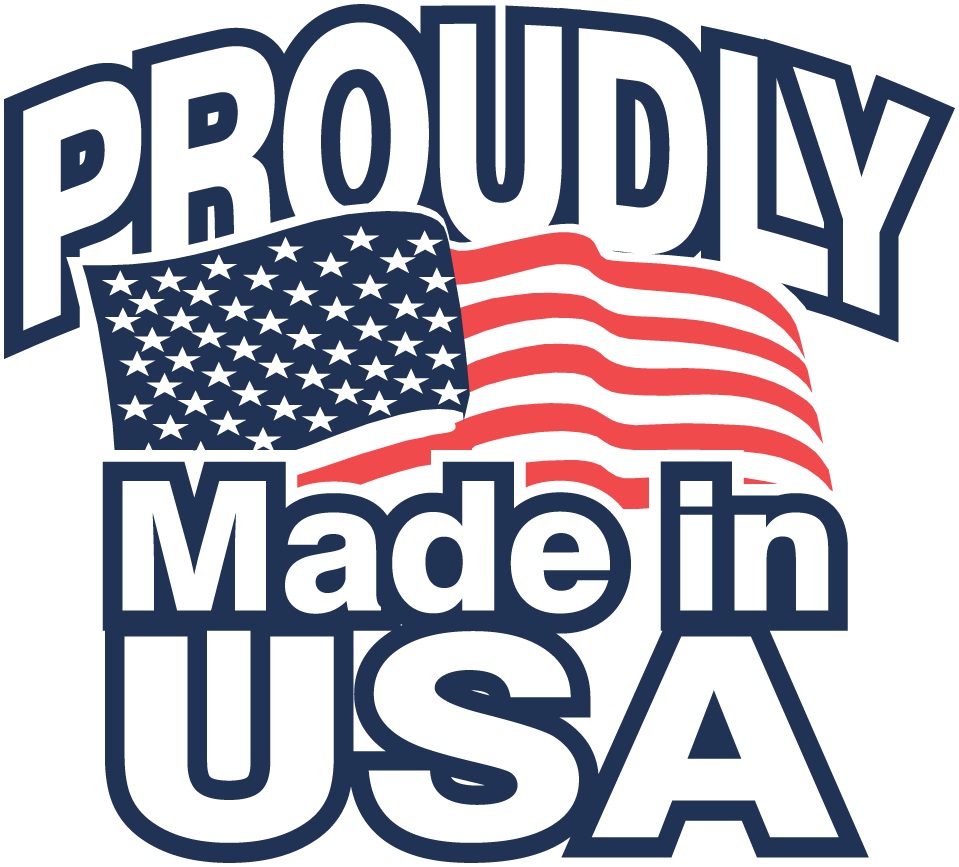 Proprietary manufacturing process using high grade materials.
All products made and sourced exclusively in the USA.
Fully interactive toys that engage a dog's natural instincts.
Unique designs found only in our toys.
Designed to support oral health.
Recommended by vets, major media outlets, bloggers, pet parents and thousands of loyal customers.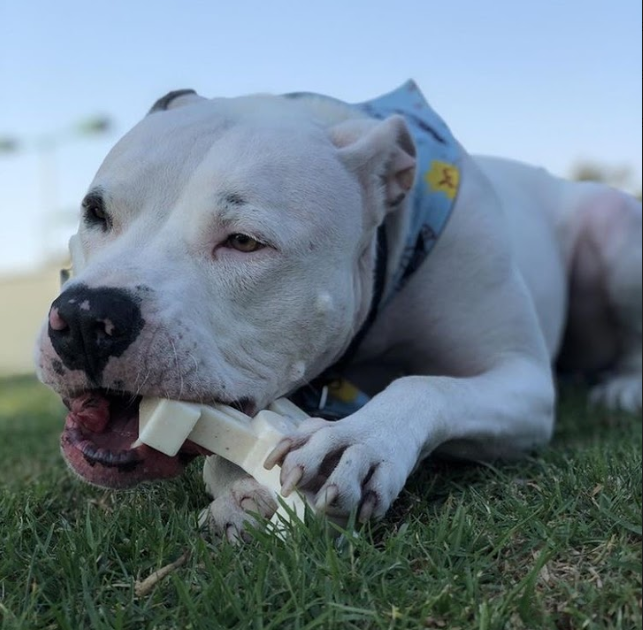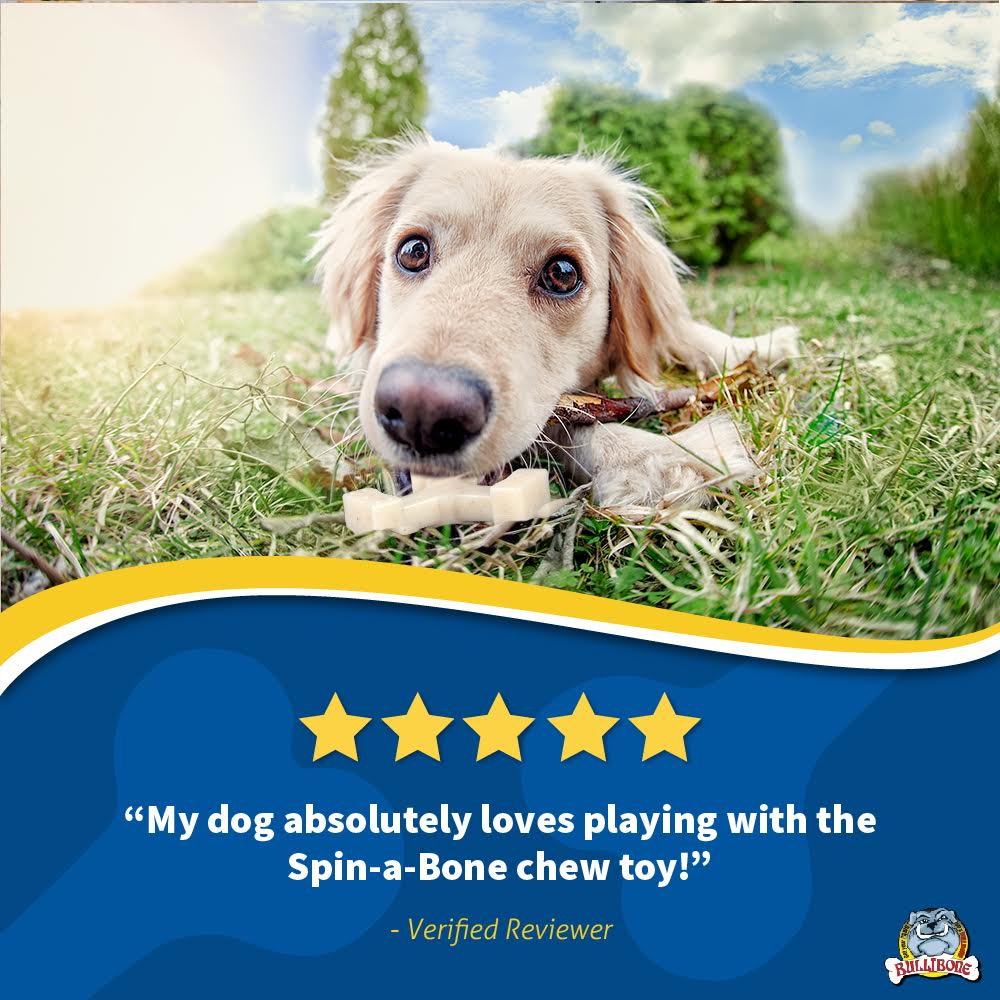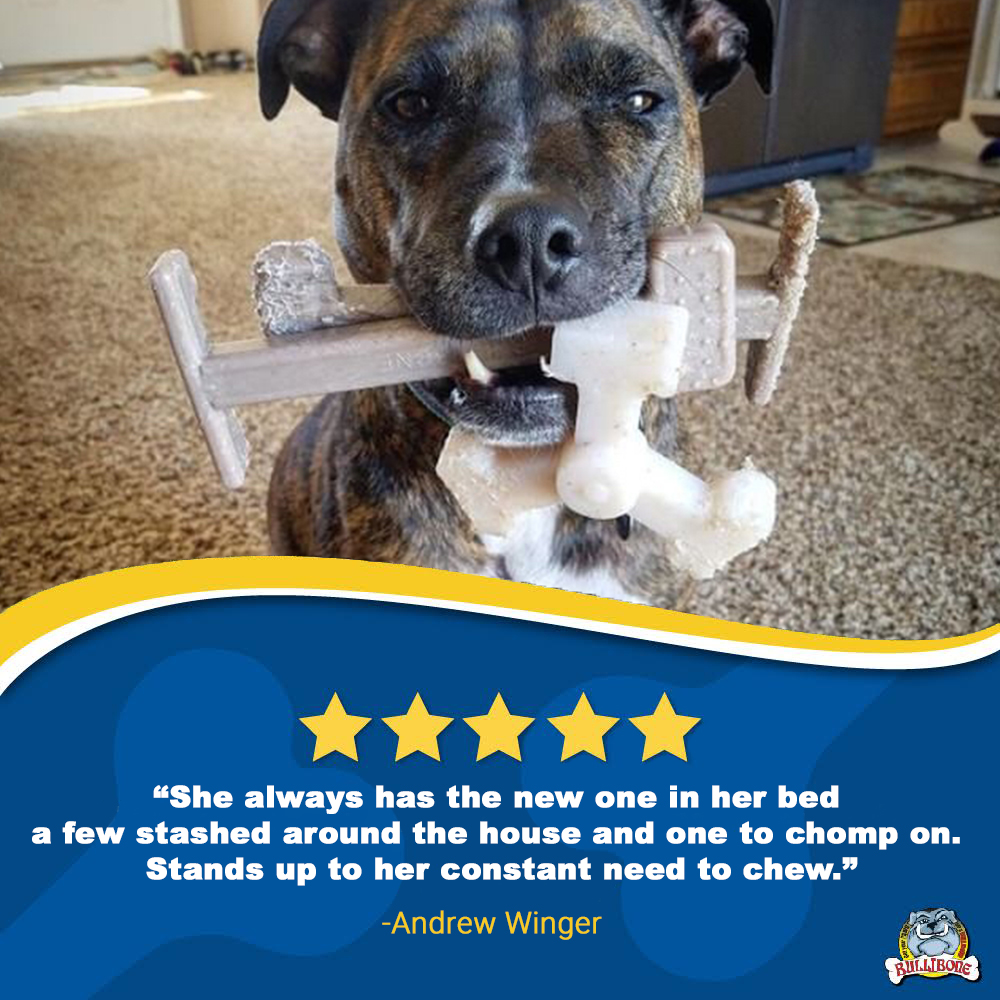 How big is your dog?

Match your Spin-a-bone size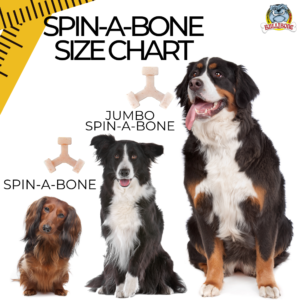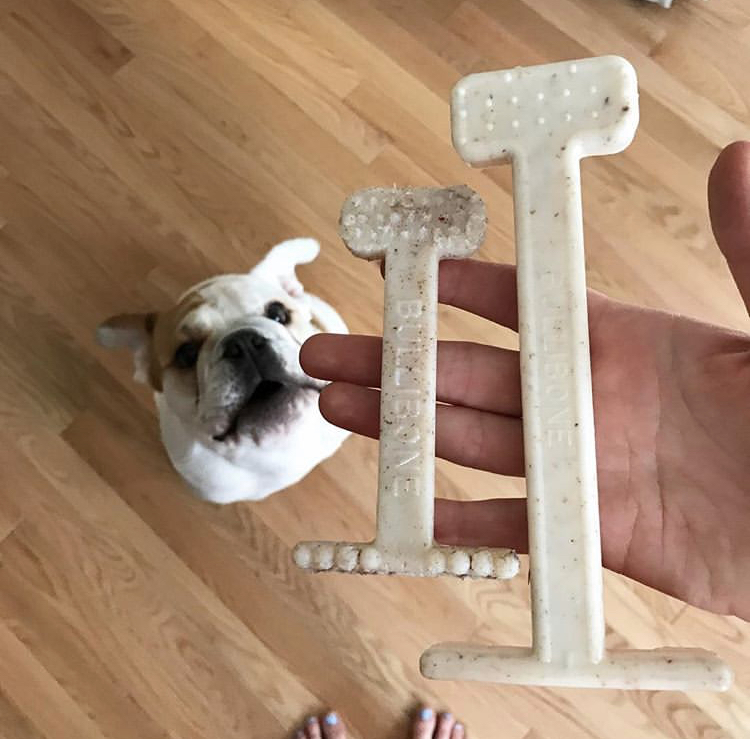 BACON FLAVORED
The Bullibone nylon chew holds the flavor throughout the entire chew. JUMBO Spinabone comes in your dog's favorite flavor.

Man's best friend deserves the best in overall health, and that health included excellent dental hygiene. Bullibones are just that product you need for your dog's  daily oral health needs. Reducing tartar, plaque, the freshening of your dog's breath and the maintaining of healthier gums are all important in achieving full canine dental hygiene.
Some common questions we get about this product
How long does this bone last?
This really depends on your dog. We recommend matching your dog to the size of bone and it should last a couple of weeks. If your dog is a power chewer and going through the bone too quickly then we recommend one of our thicker products designed to hold up to your dogs monster jaws like the Jumbo Spinabone or Treat Trap.
Is this product safe for my dog?
Yes, this product is safe, it is actually a safe alternative to rawhide bones. This product is vet recommended.
Is the product edible?
This product is ingestible. We only use 2 ingredients, a natural flavor such as real bacon, beef or peanut butter and a high-grade fiber like nylon. The nylon is non-reactive and a safe alternative to rawhide, your dog will probably swallow little bits of the material but it is designed to just pass through like fiber.  So the word "edible" refers to food, this product is a toy not intended to be food.