Bullibone LLC Products
All bullibone products are designed with your pup in mind. We want to make your dog's life just a little easier and enjoyable! Keep you best friend stimulated and engaged longer. We listen to your feedback so please don't hesitate to contact us!
[one-third-first]
Bullibones are super tough nylon chews that are flavored all the way through known for their innovative paw pad handles.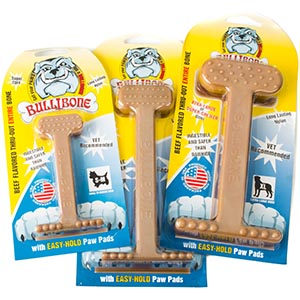 [/one-third-first]
[one-third]
The Treat Trap is a combination treat trapping toy and flavored nylon chew designed to keep your dog engaged.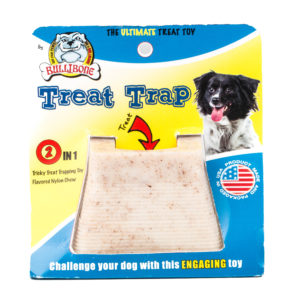 [/one-third][one-third]
The Spin-a-bone is an interactive super tough nylon chew bone that spins like a top or fidget spinner.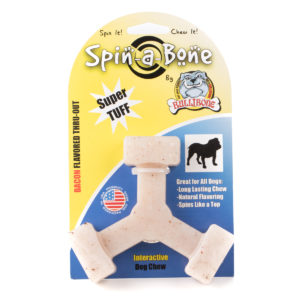 [/one-third]