Treat Trap
The Treat Trap is a combination treat trapping toy and flavored nylon chew designed to keep your dog's treat time engaging.
Made with natural flavoring and the same safe nylon as the Bullibone, chewing Treat Traps reduces tartar and plaque to freshen your dog's breath by maintaining healthier gums, an important component of good canine dental hygiene.
---
Tricky Trapezoidal Shape
The Treat Traps shape is designed to be challenging for your dog to flip.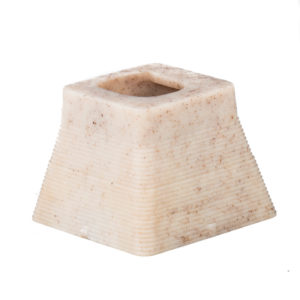 ---
One Way Trap Door
The top treat hole is placed so the treat only comes out if the trap is flipped on one side. Your dog has to figure out which side to flip the trap to get the treat.