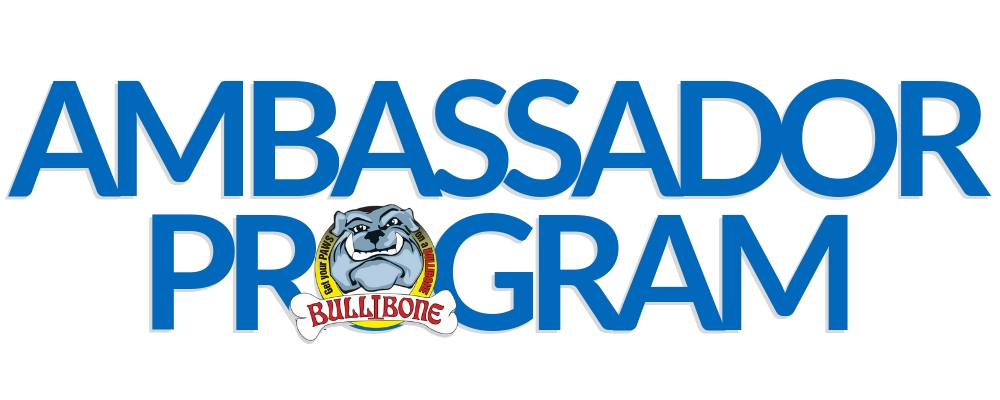 Program Overview
The idea behind our Ambassador Program was to create a community where we, as dog lovers,  could connect with other dog lovers across the US.
We created this program with the intent to support pet owners and their pets, and build a strong relationship with each and every one of our Ambassadors! Through the program, our ambassadors receive a network of like-minded people, product support, and a cheer squad that never quits!
We are constantly trying to be as creative as possible and create fun Social Media campaigns that both our Ambassadors and their followers will enjoy!
These relationships have the potential to start building and creating big things together. Sharing ideas. Answering questions. Asking questions. Connecting with relevant people. Listening. Sharing the content of others. Sharing your content. As a team, we will be always there to support you, and we would love to get the same thing in return.
When you become a Bullibone Brand Ambassador, you don't become just another marketing channel, you become a part of our family.
Who can become our Brand Ambassador?
That's easy… YOU! The only requirement is to have an Instagram account.
We encourage everyone to apply because we'd love to see this family growing bigger
as time goes by!
Benefits
– Social media growth
– Build relationships – Connect with other people with similar interests
– Giveaways
– Product support
– Merch and swag
– Industry insights
– New products before they launch
– Takeovers – you're welcome to host a takeover on our Instagram
Wanna join the Bullibone Team?